Spring athletics at Carlisle School run from March to May. Sports offered include Baseball, Boys Tennis, Girls Soccer, and Golf. Read on to learn about each team, their coaches, and sponsorship opportunities. 
---
Baseball
The Carlisle Chiefs baseball team competes in the BRAC with both middle school and varsity teams. The baseball program has had a resurgence of success over the recent years,  boasting two VISAA state runner-up finishes. The season begins with practices in February and games run from March to early May. Practices are held at the newly renovated Leisy-Muehleck Baseball Field at the Dick Hensley Athletic Complex on Campus.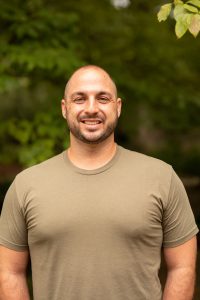 Coach Inman began teaching at Carlisle in 2017. He has a Physical Education degree from Averett University and is the head coach of the varsity baseball team. Prior to joining the Carlisle family, he was fortunate enough to play nine and a half years of professional baseball for the Milwaukee Brewers, San Diego Padres, Boston Red Sox, and also the Tampa Bay Rays.
Coach:  Will Inman 
Assistant Coach : Terry Carter
View team stats, schedule, and ranking.
---
Boys Tennis 
The Carlisle Chiefs Boys Tennis team is composed of students in grades 8-12, competing in the BRAC. The season lasts from March through May. Practices are held at Chatmoss Country Club and Spruce Street Park, and matches are played at Chatmoss.
Coach: Doug Goldstein
View team stats, schedule, and ranking.
---
Girls Soccer
The Carlisle Chiefs Girls Soccer team has won two BRC championships in its history. The Varsity team is comprised of grades 8-12. All practice and games are held at the Smith River Sports Complex.
Head Coach: Rick Dalton
View team stats, schedule, and ranking.
---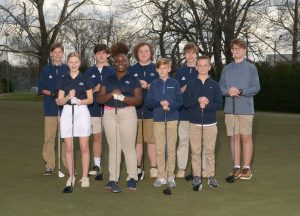 Golf
The Carlisle Chiefs Golf team has won 14 conference championships and 4 VISAA state championships, the latest in 2018. The Varsity team is open to grades 8th – 12th. Practices and matches are held at Chatmoss Country Club. 
Head Coach: P.C. Wells
View team stats, schedule, and ranking.
---
Sponsorship opportunities are available to support spring athletics and individual teams. Please contact the Development Office at 276-632-7288, ext. 231 for information on website advertising, banner placements, and scoreboard signs.