Welcome Alumni
Every day talented, eager students come to Carlisle School to learn the valuable skills needed to lead, excel and succeed in life. This page is for our alumni who were shaped by the Carlisle experience. It offers a chance for you to reconnect with one another and also to work together to ensure a secure future for Carlisle School. Here are some ways you can strengthen the spirit of the Carlisle Family.
---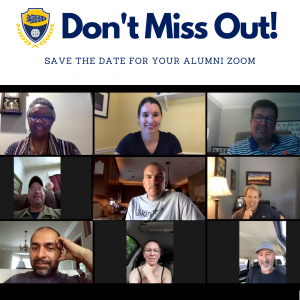 Virtual Class Reunions
This summer and fall, we reached out to our alumni via Zoom for a series of Virtual Class Reunions. They were incredibly fun, and we will offer them again in the spring, dates TBD. Please fill out the below form if you are interested in participating. 
---
Share Your Experience
Over the past 51 years, our alumni have gathered a great deal of college, career, and life experience. We want to allow you to share your knowledge and wisdom with current students so we created an
Alumni Directory.
Visit the page and opt-in so that you may be considered as a resource for students seeking college and career advice or those conducting research.
---
Follow Us
Join fellow Chiefs on our Alumni Facebook Page to see throwback photos, share memories, and learn about opportunities to connect with classmates.  
---
Pay It Forward
Generous donors made your Carlisle education possible and now you can return the favor by paying it forward. Each tax-deductible donation to Carlisle School helps students current students gain the skills needed to lead, excel, and succeed. 
---
Let's Stay in Touch
We are proud of you! Our faculty and staff followed your accomplishments and celebrations all through your student years and we would like to continue celebrating important milestones with you. Please complete the Alumni form below to update your contact information, inform us about degrees earned, your career status, and new family additions. Please note that this form is different from the Alumni Directory.