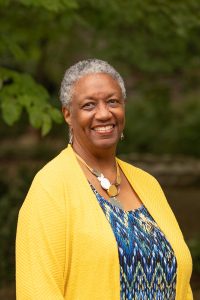 A Message from the Head of School 
I am thrilled and excited to be leading such an outstanding institution of learning. For fifty-one years Carlisle has provided a challenging, nurturing, and supportive learning environment where students receive a quality, well-rounded education. It is an independent school having a college preparatory focus with a curriculum that engages students and prepares them for entry into a global society. From pre-kindergarten through high school, the Carlisle student is guided, encouraged, and challenged by talented, dedicated faculty who promote academic excellence, personal integrity, and responsible citizenship. The staff is committed to knowing and developing the whole child and recognizes that the most valuable education is one that brings out the best in students, not just academically, but ethically as well. Carlisle teaches the importance of social responsibility and the value of service. Education is student-centered and extends beyond the classroom.
Choosing the right school for your child is one of the most important decisions that you will ever make. Carlisle School welcomes the opportunity to meet your child's educational needs. It offers the following:
Please explore the information found on our website and feel free to contact me should you have additional questions.
In the words of Jean Piaget, "The principle goal of education in the schools should be creating men and women who are capable of doing new things, not simply repeating what other generations have done; men and women who are creative, inventive and discoverers, who can be critical and verify, and not accept, everything they are offered."
Gracie Agnew
Head of School
---
About Mrs. Agnew
Ms. Agnew's choice of the field of education as her career was prompted by her love of and passion for reading and the world that it opened for her. She chose to major in English at Winston-Salem State University where she received her BA degree and began teaching in order to fulfill her desire to instill in others that same passion. She earned her MA degree from Virginia Polytechnic Institute. Although serving as a classroom teacher at the secondary and college level, a middle and high school administrator, as well as a central office administrator has brought her much joy, it is her current role as Carlisle's Head of School that she treasures. She considers it an honor to work with excellent teachers and administrators, to partner with involved parents with the goal of providing all students in her charge with a premier education.
News from the Head of School