Carlisle School is hosting a virtual reunion for all alumni and faculty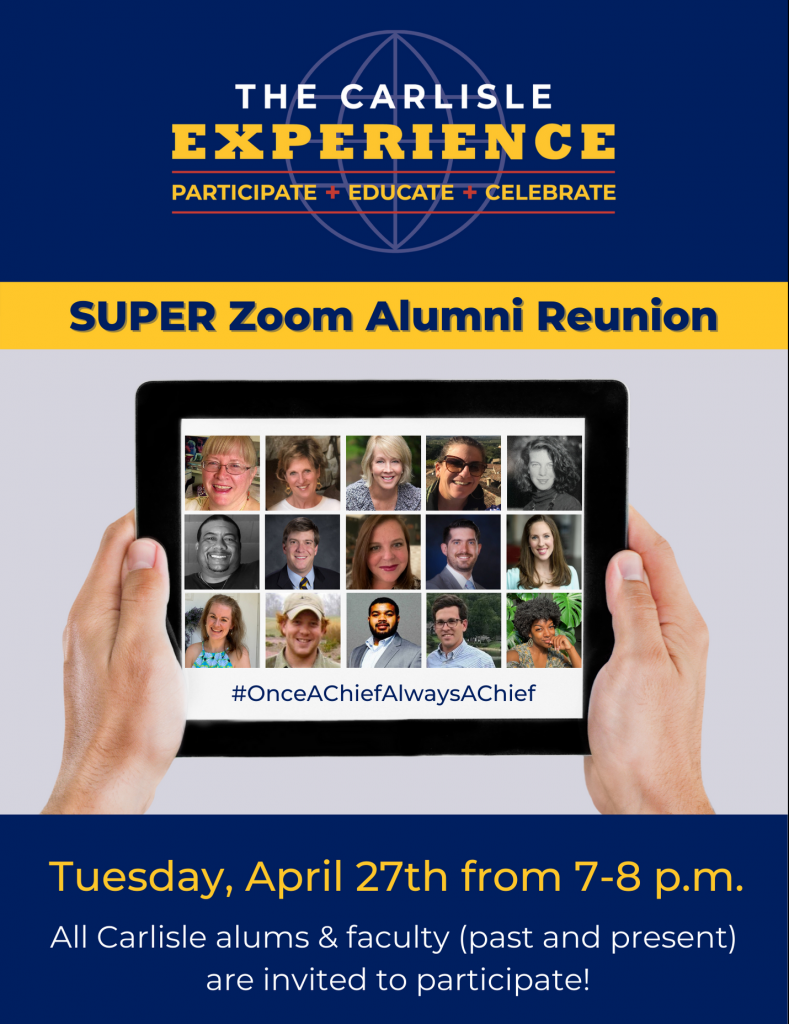 (both past and present) on Tuesday, April 27th, from 7-8 p.m. EST. Participants are asked to RSVP using the form below. 
The school, which opened its doors in the fall of 1968, has produced more than 1,200 alumni in the past 52 years. The SUPER Zoom event is designed to allow participants to reconnect with fellow alums, network to form new connections, catch up with faculty members, and share their Carlisle spirit.
The event will kick off with a presentation facilitated by Carlisle's Head of School, Gracie Agnew, Board of Trustees President, Will Vaughn '96, and Carlisle's Alumni Engagement Committee (AEC) members.
Topics will include where Carlisle stands today, how the school has adapted to the pandemic, and our future plans for growth and financial stability. 
Following the presentation, the AEC will host breakout rooms for smaller group discussions on various topics where alumni can network and learn how to get involved to support Carlisle School. According to Vaughn, "I look forward to reconnecting with the Carlisle community after what has been a challenging year. This event is the launch of something spectacular, and I encourage everyone to be a part of it."
The AEC, formed in the fall of 2020, is led by co-chairs Ainsley Johnston '05 and Pres Garrett '04. The group has 14 members ranging from the classes of 1975 to 2014. They meet virtually once per month to support efforts that keep the Carlisle spirit alive in our alumni. Johnston explained, "Whether someone is an active alumnus, hasn't kept up with the school since graduation, or finished their academic career elsewhere, time spent at Carlisle created a lasting impact on each of us." She added, "We hope everyone will tune in to hear about the exciting things happening at their alma mater because #OneAChiefAlwaysAChief."
Additional AEC members include Ione Linker '75, Mary Lewis Johnston '76, Carolyn Bondurant McCoy '82, Lucy Lester Falk '91, Jane Whitehurst '92, Jay Dee Draper '95, Elizabeth Morgan '00, Sarah Beth Morrison '06, Harrison Hamlet '07, Ronnie Fultz '08, Jack Johnston '08, and Carrington Kernodle '14. 
Your participation and input are essential to our success! 
Please RSVP below and Click Here for Event Access