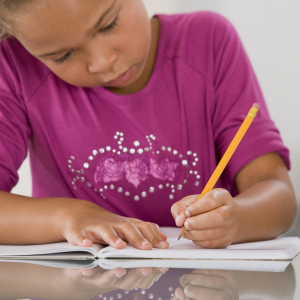 Each year, the Piedmont Area Reading Council (PARC) invites students around the region to participate in their Young Writers Contest. Participants submit one original writing composed as part of a classroom writing project in one of the following categories:
Short fiction (K-12)
Dictated short fiction (K-1)
Poetry (K-12)
Dictated poetry (K-1)
Essay (Grades 4-12)
School administrators reviewed submissions and selected the following thirty-four students to represent Carlisle School in the regional competition. At the next level, a panel of judges in Lynchburg will review the writings, and PARC will recognize the winning writers in April. 

Kindergarten Dictated Fiction
James Callaway
Sofia Nicoletti
Aspen Palmer

1st Grade Dictated Fiction
Julia Bowles
Easton Brightwell
Gus Wade

2nd Grade Short Fiction
Brady Becket
Riva Rawla
Aayla Robertson

3rd Grade Short Fiction
Allie Coles
Bryce Martin
Maddy Walker

4th Grade Fiction
Caden Spencer
Elliot Stowe
Tom Zagol

4th Grade Poetry
Jayden Holley
Cedar Wade

4th Grade Essay
Elizabeth Leonard

5th Grade Fiction
Jake Hancock
Rainer Stoyer
Abby Sullivan

5th Grade Poetry
London Norman
Shivani Suthar

5th Grade Essay
Anjalee Parikh

6th Grade Poetry
Eleanor Favero
Emmie Eastwood
Lucas Jordan

7th Grade Poetry
Peyton Brightwell
Carter Eure
Will Vaughn

8th Grade Poetry
Destiny Johnson
Lillian Sullivan
Riley Wood

9th Grade Short Fiction
Lorelei Zagol