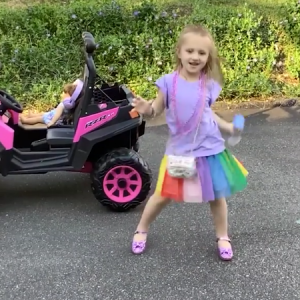 Voting is now open for the MHC Dances for their Cause contest!
Please visit Virtual Dance Party for MHC Dances for their Cause on Facebook to cast your vote. One LIKE = $1 raised.
Thank you to Jones & DeShon Orthodontics for sponsoring our team. All funds raised will support Carlisle's Bridgforth Fund for the Arts.
Our featured dancers for this week are the daughters of three 2002 Carlisle alums. These alumnae were all close friends with Elizabeth Bridgforth '02 and are excited to share her love for performing arts with future generations of Carlisle Students. Thank you to Elizabeth McGough Barbee, Julie Teague Petry, Liz Ferrell Harris, and their daughters for participating!
VOTE HERE:  https://www.facebook.com/events/289740682690058/?active_tab=discussion
About the Bridgforth Fund for the Arts  
This fund is named in memory of Elizabeth Lee Bridgforth, a class of 2002 Carlisle Alumna. Elizabeth was passionate about dance and theater and Carlisle School. Gifts to her fund help enhance the performing arts at Carlisle. Since being created by her friends and classmates, this fund has helped purchase a new stage curtain at Walker Auditorium, a new motorized projection screen and stage projector, and upgraded sound equipment for productions. Our project for 2021 is to provide a new stage floor. 
If you would like to support the cause with more than just a LIKE, donations to the Bridgforth Fund can be made at CarlisleSchool.org/give.