A Carlisle education is an investment in the future. In this series, please join us in celebrating the successes of our alumni.
Virginia Walker Hamlet '81 is a native of Martinsville,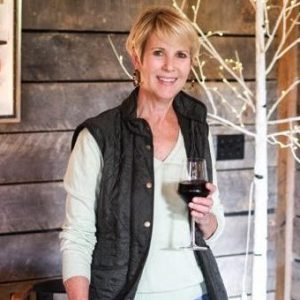 VA, and lives in Bassett, VA. She is an alumna of the University of Virginia, School of Architecture. After working in the field of architecture for many years, Virginia followed her dream of planting a vineyard and returned to school to study viticulture. In 2010, the dream was realized when she and her husband Butch planted the first of 3,500 grapevines in the fields adjoining their home Eltham Manor, listed on the National Register of Historic Places and the Virginia Landmarks Register. 
Hamlet Vineyards began producing European style wines from estate-grown grapes in 2011. Hamlet Vineyards Tasting Room has become a popular venue for private and corporate entertaining with the motto "A Virginia vineyard by Virginia natives with an old Virginia house and a farm hard named Virginia." Virginia has been a devoted community volunteer and enjoys sports, beautiful food, and, of course, wine!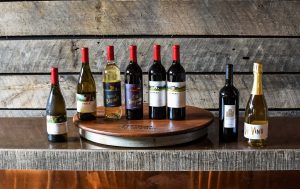 Hamlet Vineyards wines have been recognized across the country. Recently, their 2016 Meritage-style blend Eltham received a gold medal at the 2019 Virginia Governor's Cup Competition, the premier competition for Virginia wines. Eltham was also selected for the Governor's Case, a collection of the 12 top wines in the state. Hamlet Vineyards 2016 Petit Verdot won silver. International wine critic Mark Squires of the Wine Advocate has also favorably reviewed Hamlet wines.