Dear Parents & Guardians,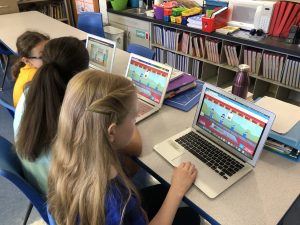 Our 2019-2020 MacBook Air and Chromebook device lease registration is now open!
You may travel directly to https://payit.nelnet.net/form/QHYYXBsE and register your child for either a MacBook Air or Chromebook device for the 2019-20 school year. Please be sure to read and fill out all the required fields and select the optional device insurance add-on, if you wish to add the additional coverage and protection for your child's equipment.
The deadline for registration is July 24, 2019. Registrations received by the posted deadline will guarantee that your child will receive a device by the first full week of the 2019-20 school year. If you have any questions or concerns, please do not hesitate to contact me directly at eneal@carlisleschool.org or at 276-632-7288 ext. 280.
Thank you and have a great summer!
Eddie Neal
Director of Institutional Technology