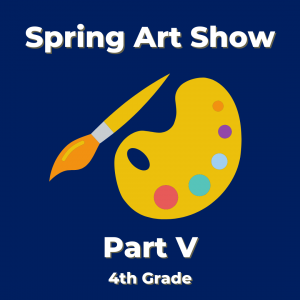 This month we are celebrating the arts at Carlisle with a virtual art show. Part V of the show features selected works by students in the 4th grade, created under the direction of lower school art instructor Sherry Moschler. Please enjoy the show and check back throughout the month for more galleries.
In case you missed it: Part I | Part II | Part III | Part IV
4th Grade
Yayoi Kusama Pumpkins – As part of an art history lesson, students learned about Yayoi Kusama, a Japanese contemporary artist known for her infinity installations and extensive use of polka-dots.  Students created Kusama-inspired pumpkins with coordinating backgrounds.