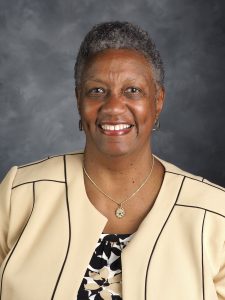 Dear Parents,
I know that how your children will be educated in the 2020-2021 school year is a question that is uppermost in your minds. Our plan is to continue to deliver a premier education to our students. The intent of this notice is to keep you current with the decisions that have been made to date. The information being provided is based on recommendations and guidelines that are available from medical and health officials, local authorities, and state education officials. From the review of the document released by Governor Northam Recover, Redesign, Restart 2020, we feel that Carlisle is able to meet the requirements to open the school this fall. Our small class sizes and our large, secluded campus give us an advantage. Please understand parents that our mission is still to provide a nurturing environment where our students feel loved as well as protected and where learning is fun. Our faculty and staff are committed to ensuring that Carlisle's core values are at the heart of all that we do.
We announced earlier that classes for students would begin on August 24, 2020. That has not changed. Also, as indicated, we are committed to in-person teaching and learning. To that end, we have made some changes to the calendar and the school day to allow for us to have more in-person instruction should there be another mandatory shut down. The school day will begin at 8:05 AM and end at 3:20 PM.
First Term Calendar
August 24, 2020 – Opening Day for Students
Labor Day Holiday – September 7, 2020
Fall Break – November 25-27, 2020
End of First Term – December 18, 2020
Winter Break – December 21, 2020-January 18, 2021
Notes on the Second Term
Right now we are scheduled to begin the second term on January 19, 2021. The long winter break will allow for families who travel to be able to self-quarantine if necessary prior to the re-opening of school. In addition, it provides us with a buffer for the predicted flu season and a possible COVID-19 resurgence. The second term schedule must remain fluid at this time due to the uncertainty of the course COVID-19 will take. We ask for your patience, understanding and flexibility. If we have a full first term without having to close, we will need at least 67 full days of instruction to complete the year with face to face instruction. It is our intent to communicate the calendar for the second half of the academic year no later than December 1, 2020.
Health, Safety and Physical Distancing Measures
Staying home when sick (protocol will be in place)
Daily health screenings upon arrival for students, staff and visitors (to include temperature checks)
Increased frequency and intensity of facility and bus cleaning using approved cleaning and sanitizing supplies
Preventive measures such as handwashing
Individual bottles of hand sanitizer
Strict social distancing measures
Face coverings when physical distancing cannot be maintained and as medically and developmentally appropriate
Face shields for faculty members as needed
Physical barriers as needed
Use of individual desks rather than tables in most classrooms
Plexiglass shields as needed
No shared supplies
Virtual field trips only
Reduction in the number of people on campus
Modification of release patterns (classes as well as after school dismissal)
Walking pattern adjustment
Modifications to dining location and food choices; no communal dining
Athletics
No decision has been made concerning fall sports. If we are able to have them, there will be guidelines in place for practices, games, and attendance at the events.

Our Required Plan
Carlisle must submit to the VDOE and make available to the public, a detailed plan outlining our strategies for mitigating public health risk of COVID-19 and complying with CDC and VDH recommendations for mitigating public health risk of COVID-19. We are working on the plan now, and all stakeholders will be provided a copy of the document.
Please email me with any questions or comments that you may have. I look forward to hearing from you. Each Monday I will provide you with A Heads Up. This platform will afford me the opportunity to update you on the plans for the year and respond to inquiries that you have made. Although we may be required to physically distance ourselves, Carlisle will work hard to ensure that the family atmosphere is "closer" than ever.
Sincerely,
Gracie R. Agnew
Head of School
---

Quick Links: