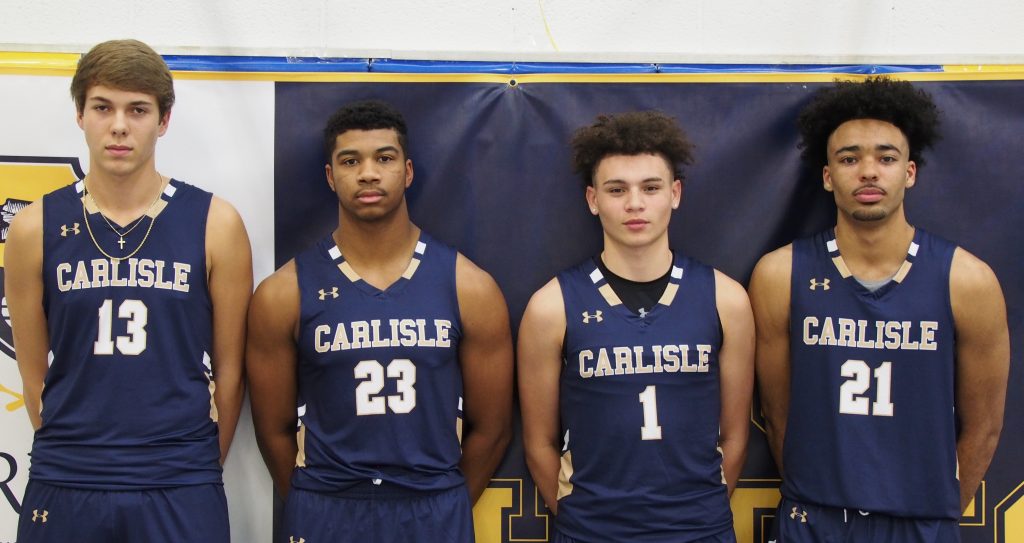 With 7 VISAA state championships and 5 VIC championships, Carlisle Chiefs Basketball has a longstanding history of excellence.
There are three teams: Middle School, Junior Varsity and Varsity.
The season begins November 1 and lasts until early March. Practices and games are held on campus.
Coaching Staff: 
Middle School Boys Basketball Coach: Terry Carter
JV Boys Basketball Coach: Darius Echols
Boys Basketball Coach: Brandon Smith
For the past 13 years, Smith has been a special education teacher at Franklin County High School. He also serves as a Residential Counselor at a children's group home in Boones Mill. Smith boasts a long and varied coaching career in both basketball and football, beginning in 2004 for the Franklin County Schools. He also founded and directed The Franklin County Celtics Travel Basketball Organization. "I want to offer a high-quality basketball program that will mirror collegiate standards and expectations," Smith said. "This will be a two-goal program where the student-athletes will learn life skills and win!"
View team stats, schedule, and ranking.
Sponsorship opportunities are available to support Chiefs Basketball. Please contact the Development Office at 276-632-7288, ext. 231 for information on website advertising, banner placements, and scoreboard signs.