On Thursday, April 25th, twenty Carlisle Upper School students were inducted into the National Honor Society (NHS). The NHS is an organization for students in grades 10–­­12 who meet the requirements for membership.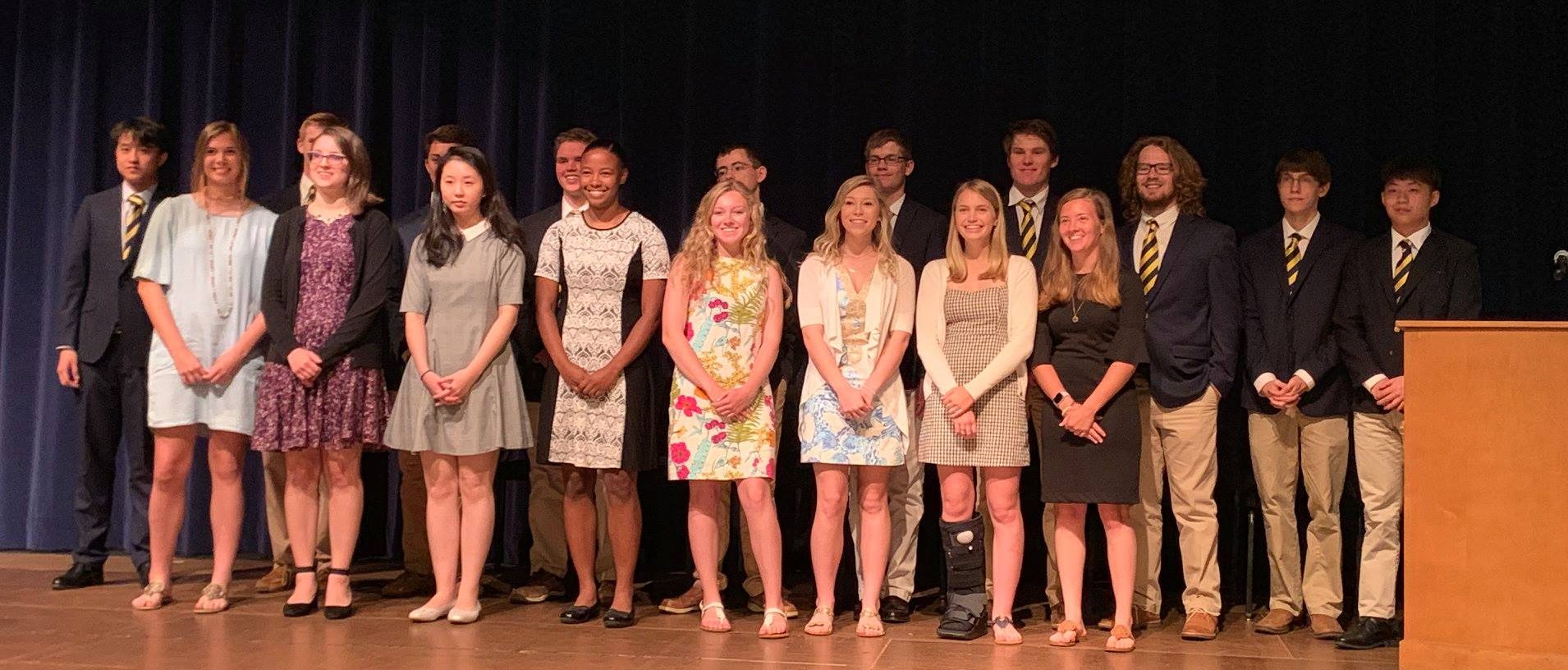 Qualifications for membership are based on the four pillars of NHS:
Scholarship
Per national guidelines, at a minimum, students must have a cumulative GPA of 85, B, 3.0 on a 4.0 scale, or equivalent standard of excellence. 
Service
This involves voluntary contributions made by a student to the school or community, done without compensation.
Leadership
Student leaders are those who are resourceful, good problem solvers, and idea contributors. Leadership experiences can be drawn from school or community activities while working with or for others.
Character
The student of good character is cooperative; demonstrates high standards of honesty and reliability; shows courtesy, concern, and respect for others; and generally maintains a clean disciplinary record.
New Inductees for 2019:
Olivia Aaron, Andrew Chitwood, William Clark, Madelyn Craddock, Alyson Gammons, Lynden Gilstrap, Daisy Harris, William Johnston, Emily Kuang, Linda Lin, Luke Moschler, Tyler Nuckols, Kelly Pickurel, Cody Smith, Mithell Smith, Jacob Tisdale, Macy Wagoner, Robin Wang, Margaret Wright, and Richard Zhang.
Current Members: 
Aisha Alfahd, Sean Arroyo, Kaylee Brady, Yana Edelen, Bryce Hall, Zach Keys, Aidan Lawrence, Richard Lester, Krutik Nigam, Laura Painter, Clare Parker, Heidi Reynolds, Sara Reynolds, Peter Truong, and Bay Twilla.