Rising Senior Madelyn Craddock is brightening up the Peggy Ford Garden at Carlisle School while also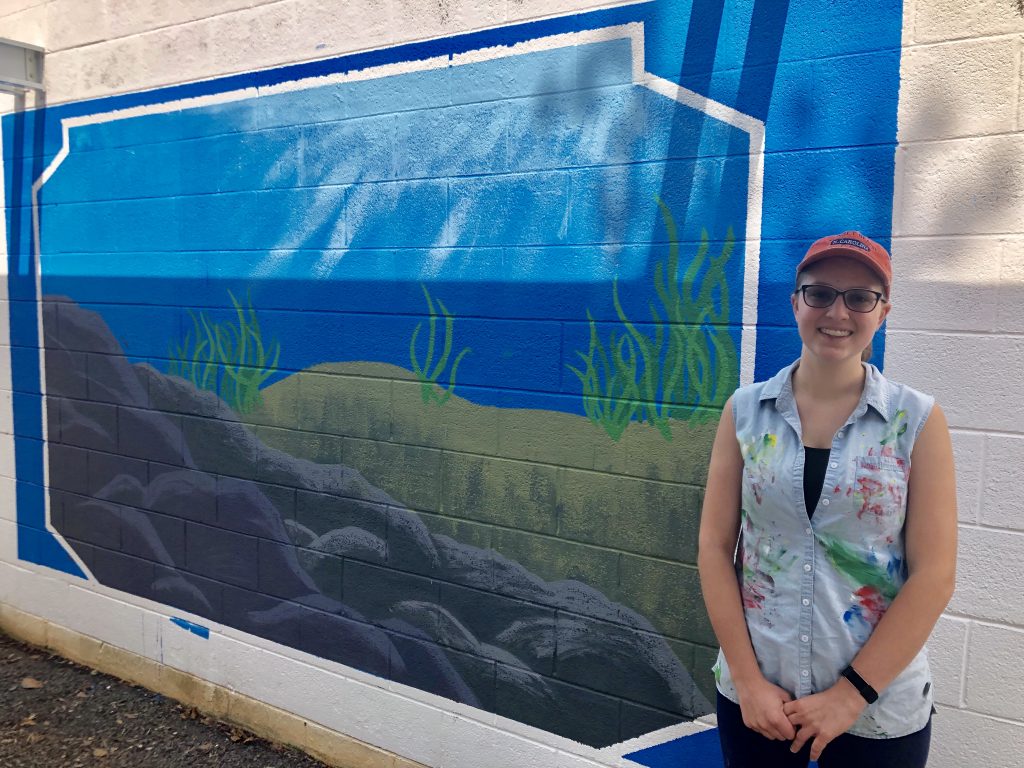 bringing awareness to an important environmental cause. 
This year in Mrs. Favero's Spanish class students worked on an environmental awareness unit.  In it, the students spent time reading and interpreting information about environmental topics in Spanish. In the unit, students also learned about the Bow Seat Ocean Awareness contest to explain the effects of climate change through visual art, poetry, prose, music, or film. 
The contest challenged students to create a piece about a coastal/marine species, place, or system in 2019 that will be threatened, altered, or lost due to climate change and Maddie was immediately interested. 
With Carlisle School's permission, the mural project took shape and she has been working diligently to complete her submission.
We wish Maddie the best of luck in the contest and will certainly cherish this visual gift to Carlisle for many years to come!