Manisha P. Patel '04, a family law attorney in Greensboro,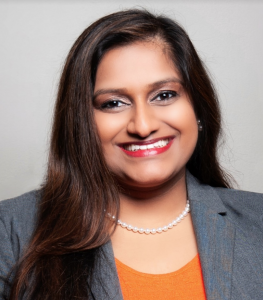 NC was recently honored as one of North Carolina's top lawyers for family law in 2019 for the second year in a row, earning the Legal Elite distinction as published by Business North Carolina magazine. She was also selected to serve as the President of the North Carolina Association of Women Attorneys (NCAWA) for 2019. 
Manisha earned her Juris Doctor from Elon University School of Law and holds bachelor's degrees in both economics and history from Virginia Tech.
According to Manisha, "Carlisle School was my home for 13 years and very much prepared me not only for my time at Virginia Tech but law school and now as I delve further into my legal career.  Carlisle instilled a discipline in me to always produce the best work and to be true to who I am.  Those two values I have carried with me these past 15 years since I left the halls of Carlisle.  I remember all of my teachers fondly and know that I wouldn't be where I am now if it weren't for all those teachers who cared so much about me and my success."
Tell us YOUR Carlisle Story – submit alumni information at carlisleschool.org/alumni.