Join our BIG Event – Everyone is Welcome!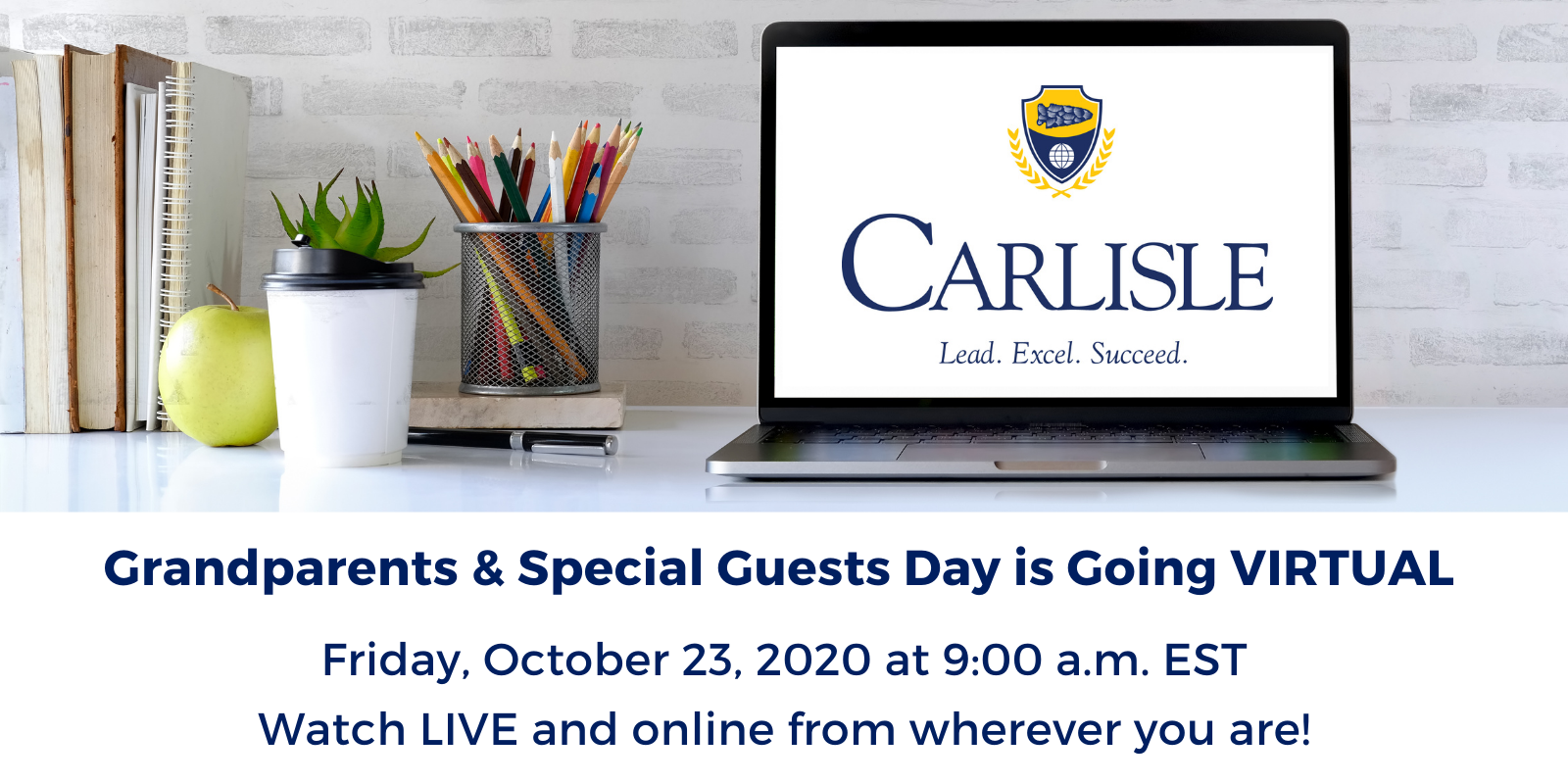 One of Carlisle School's most adored traditions is the annual Grandparents & Special Guests Day. This is an opportunity for loved ones to visit campus and see the Carlisle experience first hand. Usually, the event includes student performances, classroom visits, family portraits, and a reception. Due to COVID-19, we are trying something new and innovative by hosting Grandparents and Special Guests Day as a LIVE and VIRTUAL event. This is to ensure the health and safety of our students, faculty, and loved ones. 
Since the event is online, EVERYONE is invited to join the fun! We invite Carlisle's parents, grandparents, extended family, alumni, and friends to tune in and watch the live event.  
Enjoy the Show!
Here is a condensed replay of our broadcast. 
TIP: Click the play button and hit the F key to enlarge your viewing area! 
Event Highlights:
Welcome from Mrs. Agnew, Head of School
Introducing the Class of 2021
Virtual Visits to Pre-K – 12th Grade Classes
See Student Projects
Watch Curriculum Demos & Performances
Hear Faculty and Student Interviews
Door Prizes for Registered Viewers
Virtual Scholastic Book Fair runs Oct 19th – Nov 1st.