Carlisle School is excited to offer live greens and poinsettias for the upcoming holiday season! Online ordering will be available through November 1st. Orders will be available for pickup at Carlisle School the week of November 15th (dates/times TBD). To place an order, visit https://payit.nelnet.net/form/jlWOZT5o.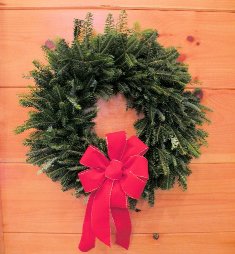 Please note that wreath sizes are based on the overall dimensions, not the ring size. 
If you are in need of a size that is not shown on the form, please contact us and we will check availability.
Thank you for supporting Carlisle School. The holidays will be here before you know it!
Mandy Horsley, Mary Lewis Johnston & Caroline Johnston
Questions? Please contact us via email or telephone:
Mary Lewis Johnston – mlesterjohnston@hotmail.com
Caroline Johnston – cjohnston@carlisleschool.org | (276) 632-7288 X 231