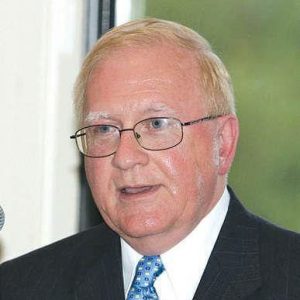 With great sadness, we share news of the passing of Dr. Barry Dorsey of Martinsville, Virginia. Dr. Dorsey was a longtime supporter of Carlisle and served as an interim Head of School in 2012-2013.
Gracie Agnew, Head of School, shared, "Dr. Barry Dorsey's passion for education, his willingness to share his expertise in the field, as well as his love of theatre, brought us together on so many occasions. He was an innovative thinker who challenged the traditional. I will forever be grateful for his advice and his guidance. Carlisle has lost one of its most ardent supporters." 
Over the course of his career, Dr. Dorsey served as President of the University of Rio Grande, the Executive Director of New College Institute, and operated BMD Consulting, an educational consulting firm.
Anne Vipperman Madonia, former Head of School, first met Dorsey in 1961 at Wake Forest University where a mutual friend introduced them. She recalled, "As we conversed, I quickly realized that Barry was a smart young man and would make his mark on the world someday. History proves me right."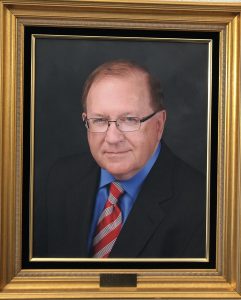 Madonia said, "When Barry was asked to be the interim Head of Carlisle School, I thought the board of trustees had made an excellent choice. He became involved and devoted to the school in every way. He attended all the student plays, music programs, and most of the athletic events. He made it a point to become acquainted with all the students, parents, faculty, and staff so that he could call each one by name." She added, "I will always remember how he would be in the lower school hallway each day at dismissal so that he could have conversations with the younger students. He was genuinely interested in learning about everyone he met." According to Lee Probst, former Admissions Director, during the 2012 transition in school leadership, "Dr. Dorsey was the glue that kept Carlisle together."
Madonia explained that one of his first endeavors for Carlisle was launching a campaign to raise $100,000 for technology upgrades. "Within three months, it was successful," she said. "He worked diligently to keep Carlisle on course and improve the school both academically and fiscally."  Madonia attributed his success at Carlisle to his involvement in numerous community organizations such as Piedmont Arts Association, Martinsville/ Henry County Historical Society, and Starling Avenue Baptist Church.
She said, "During his time in Martinsville, he made a positive impact and contributed much not only to Carlisle but also to the community at large. We have lost a dear friend and benefactor who will be missed by so many." 
Gifts In Memory of Dr. Dorsey
Charles & Susan Aaron
Ben & Page Beeler '74
Allyson Campbell
Dean & Mary Lewis Johnston '76
Anne Vipperman & Eugene Madonia
Jim & Susan Muehleck
---
We encourage the Carlisle Family to share memories of Dr. Dorsey. Please email your statement to development@carlisleschool.org to be included on the tribute wall below. 
"He was a kind man who, through compassion and determination, helped to shape education for students of all ages. He always had a smile on his face and made everyone feel like a part of his family. I will miss seeing him at the counter at Clarence's Steakhouse." – Beth Gammons, Middle & Upper School Director
"Dr. Dorsey was an insightful leader who was passionate about education.  I had the privilege of working under him while he served as the interim Head of School at Carlisle School.  He brought his contagious laugh, big smile, and a cup of McDonald's coffee to work with him each day.  He never let a day pass without speaking to me.  I will be forever grateful for the year we worked together making Carlisle a better place for our students."  – Neal Meyer, Lower School Director
"Always the consummate gentleman, Dr. Dorsey took the time to speak to everyone from the youngest student to all faculty and staff. He would spend time talking with the Upper School students and had a genuine interest in knowing their plans. When he would see them out and about, he would always refer back to their plans to catch up. A wonderful man who will be missed by our entire community." – Susan Aaron, Carlisle College Counselor & Upper School Faculty
"Each year at the Carlisle charity auction, Dr. Dorsey would bid on one of the various catered meals offered. Following the event, he would always invite school administrators to join him and share the meal he won. That simple gesture of kindness and friendship shows the kind of caring person he was. Dr. Dorsey always had a smile, a funny story to share, and he showed genuine interest in seeing Carlisle succeed. He had an incredible impact on our entire community and will be greatly missed." – Jennifer Doss, Resource Development & Marketing Director 
"Dr. Dorsey was a wonderful and beloved mentor to me along my path of varied careers at MURA, NCI, and Carlisle School. In addition to showing me support and enthusiasm in my endeavors, he quickly provided honest and constructive feedback! He will be sorely missed. Dr. Dorsey's mark will be forever left on this community, the school, and our family- and we are better for it." – Lee Probst, Carlisle Alumni, Parent, and Former Admission Director
Additional Stories