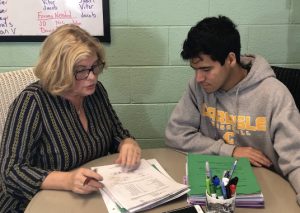 May 1st of each year is National Decision Day, where high school seniors nationwide make final college and university decisions. The class of 2020 at Carlisle School has been steadily preparing for the day since their freshman year with expert guidance from Carlisle's college counseling program.
Carlisle has a long-tradition of college-prep success; in fact, the school has achieved 100% college acceptance for seniors every year for the past 51 years! 
Throughout the past four years, College Counselor Susan Aaron met with each student regularly to provide unique and personalized guidance for each student. Their hard work paid off as to date, Carlisle's 28 seniors received 96 acceptances into 45 different colleges/universities from around the nation and earned more than $5.1 million in merit-based scholarships. Additionally, over the past year, students were accepted into respected fellows programs, received national recognition for their community service, and were recognized internationally for their school leadership.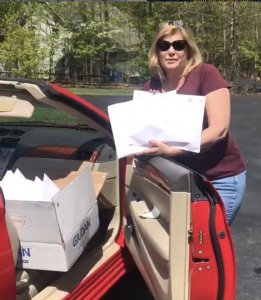 To prepare for Decision Day 2020, Mrs. Aaron mailed each student a packet containing a blank Decision Day t-shirt and instructions. After reviewing their acceptance packages, discussing financial plans with their families, and reflecting on college visits, the students made their final decision. 
Next came the fun part. They each decorated their shirts to announce college plans and then filmed a short video clip to submit. Usually, this big reveal would be a school event on campus full of celebrations, but in light of COVID-19 social distancing, Carlisle School produced a video to share the news. 
We are so proud of our seniors and look forward to seeing all the fantastic adventures ahead for each of them! Our seniors came into the world shortly after 9/11 and are graduating high school amidst COVID-19. Despite these difficult times, they are smart, resilient, compassionate, and #CarlisleStrong. 
Let's pause to celebrate the class of 2020!
Carlisle School has a Virtual Open House scheduled on May 11th. RSVP to participate and learn more about joining our Carlisle Family.