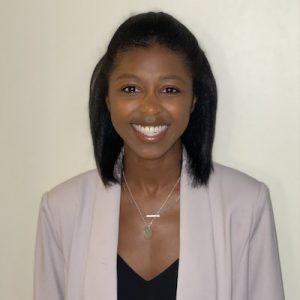 Our Alumni Highlight this month is a Q&A session with JeNai Davis. A 2014 Carlisle graduate, JeNai attended Wingate University, where she earned a B.S. Degree in Human Services and sociology minor in 2018. This year she received her Master's Degree from Purdue University Global in Higher Education.
For seven years, JeNai worked at Camp Carefree in Stokesdale, N.C. The non-profit camp provides a free one-week camping experience for kids with chronic illnesses and disabilities. She began as a volunteer when she was in high school, and the opportunity to serve the children became her passion. She served as a program director from 2017-2019, managing staff and volunteers to ensure campers had fun and their medical needs were met. Most recently, JeNai was hired as director of Diversity and Intercultural Initiatives at Gardner-Webb University in Boiling Springs, NC. The office serves the needs of the various ethnic groups within the student body through programs designed to promote intercultural understanding, awareness, and collaboration. 
---
Q: How did your Carlisle education help to prepare you for college and career?
Carlisle prepared me for college in numerous different ways. From the diversity amongst my peers to the small classroom sizes. Along with this, I was able to develop great relationships with my teachers, which helped me not be afraid to reach out to my professors when I needed extra assistance in class.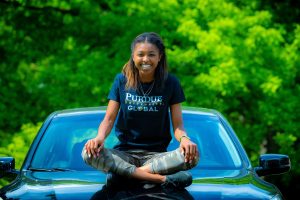 Q: What inspired you to go into your current career? 
During my undergraduate years, I was able to become involved heavily in our Black Student Union. I served as the President for two years, during this time, I was able to be a voice for students who didn't have one or it wasn't heard. With this, I was able to gain a Graduate Assistant position in our Lyceum and Multicultural Office after graduating. In this position, I helped plan multicultural events for students to attend. My new role will be creating programming very similar to this. In addition to this, I will be working closely with our International Office and Athletics departments as well to see what students want to learn more about or hear more about on campus.
Q: Looking back on your time at Carlisle School, what were the most meaningful experiences that helped shape you as an adult?
Being involved in CHILL was one of my more memorable high school moments. This organization allowed me to find my passion for giving back to others, creating programming, and spreading a positive message. In addition to this, I was also able to speak at CADCA, a national conference, and it allowed me to meet students from all over the United States from such a young age.
Q: What college advice would you like to share with the class of 2020?
My one piece of advice would be; it's okay not to have it all figured out when you start college. I encountered many students who didn't know what they wanted to major in or be when they grow up during our first year of school, but the important piece is getting involved and meeting new people. I started off a Psychology major and waited until my
Junior year to change my major—and that's okay. Don't feel forced to do something because of outside pressures and influences; do what makes you happy.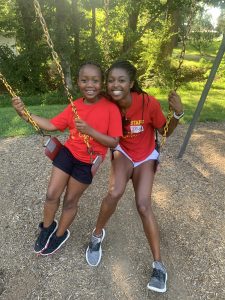 Q: As a professional, what are your proudest accomplishments?
I am most proud of my accomplishments regarding Camp Carefree. I started volunteering there during high school, and I am fortunate enough now to be one of our Program Directors. Being able to create programming for children who only get to see us once a year and know that I'm making their week something that they will never forget makes me ecstatic. These kids love speaking on how much camp means to them, and knowing I played a major role in that piece brings me a great deal of joy.
---
Did You Know?
CHILL is one of the many clubs and extracurriculars offered to students at Carlisle School to provide leadership opportunities and teach new skills. Click to see a full list of the clubs offered to students in Upper School, Middle School, and Lower School.
---
Your story could be next! If you would like to be featured in an upcoming Alumni Highlight, please visit our alumni page to sign up. You can also nominate a classmate to be featured as an Alumni Highlight by contacting Development@CarlisleSchool.org.