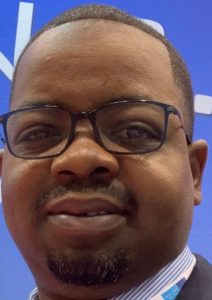 AXTON, VA (June 12, 2020) – Carlisle School is pleased to announce that Mancino Craighead will return to serve as Head Girls Basketball Coach for the Chiefs for the 2020-2021 season. Until last year, Craighead spent 15 seasons coaching at Carlisle School. He took over the Varsity Girls' basketball team in 2008, where he would lead the team to four consecutive VISAA State Basketball Championships. He was also named the VISAA State Coach of the Year in 2014 and 2017. 
In a statement from Craighead, he said, "After taking this past season off for personal reasons, I realized how much I truly enjoy the game of basketball and impacting the lives of student-athletes.  I look forward to continuing the legacy that has been built here at Carlisle, and I'm excited to be back."
Craighead's coaching staff this year will include Assistant Coaches Bill Adkins and Janika Hunt.
Carlisle's Athletic Director, Melinda Brightwell, said, "I am excited to welcome Coach Craighead back to the Carlisle court. His desire to coach area players, especially those here at Carlisle, is evident in everything he does. I know he's excited to get started working with his players." 
Craighead earned his B.S. in Recreation Education in 2001 from Virginia State University and his Master's Degree in Sports Administration in 2013 from Liberty University. He began his coaching career at Fieldale Collinsville High School, where he coached football, basketball, and baseball. Throughout his career, Craighead has helped numerous athletes in the Martinsville-Henry County area chase their dream of playing college sports. By coming back to Carlisle School, Coach Craighead will continue to fulfill his joy of helping area athletes and fuel his competitive fire of being the head coach of the Varsity Girls basketball program.  
Carlisle School is currently accepting enrollment applications for the 2020-2021 school year, which begins on August 24th. New families can learn more about joining the Carlisle Family at CarlisleSchool.org/tour.