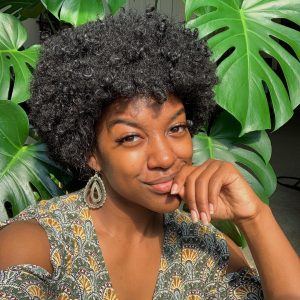 Our Alumni Highlight this month is a Q&A with Carrington Kernodle '14. Known as "Tyler" during her time at Carlisle, Carrington graduated from the University of Virginia with a BA in Philosophy and BA in African-American and African Studies.
After college, she landed a full-time position with one of the country's top design-build and systems integration engineering companies. In addition to serving as the Project Analyst for M.C. Dean Inc., she also owns Parts Homegrown with Carrington LLC. Through her business, she earned a 200 hour Registered Yoga Teacher Certification, and she has become a published author.
Most recently, Carrington has chosen to give back to Carlisle by serving with fellow graduates on the Alumni Engagement Committee. 
Q: How did your Carlisle education help to prepare you for college and your career? 
A: I attended Carlisle from Kindergarten through 12th grade. I didn't appreciate my education until I went to college and met others with a different upbringing and educational foundation. Carlisle had such a wide variety of subjects for me to learn and truly catered to my interests. The field trips, the Italian Exchange Program, and public speaking projects were the most influential. Getting to learn from teachers who didn't leave me behind and get to actually apply that education to the real world really shaped me into a better scholar and citizen.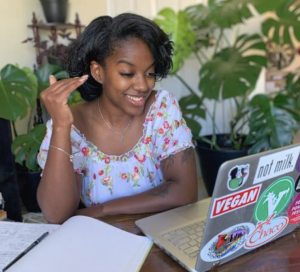 Q: What inspired you to go into your current career? 
A: I believe in spreading the most joy while causing the least amount of harm. I have two careers, one in Engineering Construction and one in personal branding. Both allow me to help make people's lives better in different but equally beneficial ways.
Q: What is an average day like for you? 
A: A normal day for me looks like this: I work for M.C. Dean Inc as a Project Administrator for construction projects. So I go into the onsite office and do a variety of work; document handling, billing, procurement, etc. Current projects I work on are the University of Virginia's Ivy Mountain Musculoskeletal Center and a data center for a Fortune 500 company. After work, I come home to work on my business, Parts Homegrown with Carrington LLC, where I teach people about mindfulness practice, veganism, and plant care mainly. It's so much fun to teach people how to make things like a chicken salad from jackfruit and then later that night lead a yoga class with my plants behind me on Zoom.
Q: Looking back on your time at Carlisle School, what were the most meaningful experiences that helped shape you as an adult? 
A: Learning Spanish from such a young age has made me more appreciative of other cultures and allows me to aid others in need of translation on the spot. Being taught computer skills like quick typing to programming opened the doors for me to take jobs in STEM. I also loved having smaller classes and having relationships with my teachers because that proved to be the best way for me to learn and thrive. Large lecture classes in college were really hard because I was spoiled by the genuine connection that Carlisle gave me. Participating in art, theatre, dance, and creative writing really prepared me for the brand work that I do now because I understand and respect the creative processes to produce high-quality content.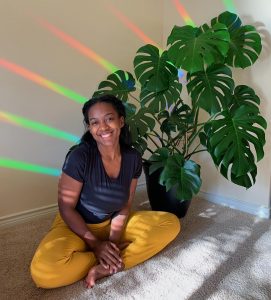 Q: What college advice would you like to share with the class of 2021?
A: Learn how to take care of yourself first because you don't want to sacrifice your mental and physical health, trying to finish college. Be easy on yourself and enjoy the process of your growth. It's not a matter of when you accomplish something, only if you accomplish what you want.
You can follow Carrington on all social media @withcarrington and visit her website at partshomegrown.com.
Be sure to check out her virtual yoga lesson and virtual houseplant consultation, which are both featured items in Carlisle's Charity Auction this month.