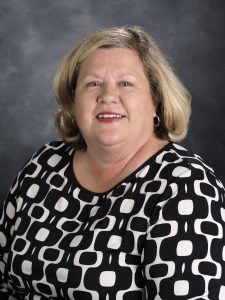 Please join us in sending warm wishes to Mrs. Beth Toms as she celebrates retirement. "A myriad of emotions welled inside when Mrs. Toms announced her retirement – disappointment, sadness, and ultimately understanding," Head of School Gracie Agnew said. She added, "Although I have only known her for two years, her reputation as a teacher here for 21 years is impeccable." Mrs. Toms holds a Master of Arts in Clinical Psychology and a Bachelor of Science from Radford University. During her tenure in education, she has positively touched many lives. She taught in both the 3rd and 4th grades at Carlisle School, and throughout her career, she committed to helping students achieve their personal best.
To our dearest Mrs. Beth Toms, we wish you all the best, and we hope you enjoy a happy, healthy, well-deserved retirement.
Mister Rogers said, "Often when you think you're at the end of something, you're at the beginning of something else." Enjoy your new beginning Mrs. Toms.  You will be missed! 
Read on to see well-wishes from students, parents, and colleagues. If you would like to add a message to this post, please email development@carlisleschool.org.
"Beth, It has been such a pleasure working with you for the past 18 years. You've been a great co-worker and friend, and I am so sad to see you go. I'm going to miss you very much, especially your positive attitude, support, and everything you've done for the countless students you have taught. You are one of a kind, and everyone at Carlisle School is going to miss your smile. Thank you for all you have contributed over the last 21 years, we will miss your dedication and enthusiasm. I wish you a happy retirement full of fun times, relaxation, and many good books! Don't be a stranger." – Neal Meyer, Lower School Director
"When I joined the Carlisle family ten years ago, Beth was one of the first Lower School teachers to welcome me aboard. She is one of the friendliest, most caring people I have ever met. She has influenced many young people as well as co-workers in her time at Carlisle. I thank her for her words of wisdom that she was always willing to share with me.  I wish her the best. She will be missed! "– Teresa Martin, Pre-K4 Teacher
"I'm so happy for you, Beth! I hope that you will enjoy your time at home with your family, although I will miss you terribly at Carlisle. Thank you for all you did for the children throughout the years!" – Rhonda Kangas, Pre-K Aide/Extended Day Coordinator 
"Thank you for being my teacher. I liked being able to see you almost every day this past school year. You always helped me and gave me a break from my mom! You were always very positive and kept my mom in line! I remember you always talking about your pets, especially Bear. I loved being able to go into your room and sit in your rolling chairs. I enjoyed being able to help you and spend time with you. I enjoyed being around you. I will miss you. I hope you have a great retirement and a great summer! I hope you come to visit us!" – Kaylee Pettit '28
"Mrs. Toms was very welcoming when I came to Carlisle in 2016.  We worked together as 3rd-grade teachers. I was at the Danville campus, and she was in Martinsville. Then as we merged into one campus, I got to see her every day. We did car rider duty together. She was a pleasure to work with. She always had a smile on her face and was always so cheerful. I hope she enjoys her retirement to the fullest." – Laura Walker, 3rd Grade Teacher 
"I'll miss you as a teacher, but I'll miss you more as a mentor, friend, and nurturer.  My children share very fun-loving memories of their time with you, too.  All my best on a happy retirement!" – Ivey Gunn, 2nd Grade Teacher
"Beth, I wish you all the best as you start your retirement.  I feel so blessed to have worked with you all these years and consider you such a dear friend. I will miss you so much!" – Sherry Moschler, STEAM Coordinator and Art Teacher
"Although I have only been at Carlisle two years and worked on a different floor from Beth, she always made me feel very welcome at Carlisle. She has a very kind way about her, and she is reassuring, supportive, and caring. I will miss her smile and positive spirit. Beth, enjoy retirement!" – Richeana D. Wingfield, 1st Grade Teacher
"Beth, It has been an absolute pleasure working with a colleague like you! I will miss your optimistic spirit and enthusiastic approach to teaching! Your hard work and dedication to your students will not be forgotten. Wishing you much joy & happiness as you begin a new chapter in your life." – Paige Swanson, Pre-K3 Teacher
"Congratulations, Beth! I am so happy for you.  Enjoy your time with your family.  I hope you have many opportunities to travel -especially a Semester at Sea.  Bon voyage, my friend!" – Tracy Guebert, Librarian
"Hunter was so lucky to have you for TWO years in 3rd and 4th grade! Congratulations, we are so happy for you but will miss you greatly!" – Jennifer Doss, Parent and Marketing Director
If you would like to add a message for Mrs. Beth Toms to celebrate her retirement, please email development@carlisleschool.org.