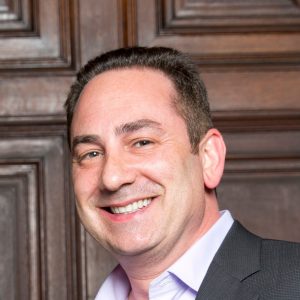 Our Alumni Highlight this month is a Q&A session with Jonathan Becher. A Carlisle graduate, Jonathan earned a B.S. in Computer Engineering from the University of Virginia and an M.S. in Computer Science from Duke University.
During his career, he has been named the most social CMO in the Huffington Post, one of the world's most influential CMOs by Forbes Magazine, and a top CxO on Twitter by Social Media Marketing Magazine. He has held several senior leadership roles at SAP, is a three-time CEO, member of multiple Boards, and serves as an advisor to early-stage companies.  Since 2017, Jonathan has served as the President of the Sharks Sports & Entertainment, which manages the San Jose Sharks hockey team and hosts sports and entertainment events at SAP Center. He is also the author of the blog Manage By Walking Around. Read on to see Jonathan's memories of Carlisle School and his advice for the class of 2020. 
---
Q: How did your Carlisle education help to prepare you for college and career?
With apologies to the Scouts, I don't think you can "be prepared" for what life has in store for you. For most people, being prepared implies methodically planning for a specific future. But no one really knows what's coming next – how many of us were preparing for a pandemic at this time last year?
On the other hand, my Carlisle education taught me how to adapt to a situation. It taught me how to learn new things – not just by reading books and taking tests but by interacting with people and asking questions. I believe that I'm comfortable in unusual environments because I was exposed to such a wide variety of topics at Carlisle.
Q: What inspired you to go into your current career?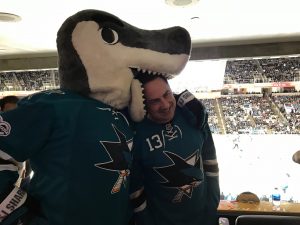 I've had at least four different careers: a software developer, an entrepreneur who was CEO of three different startups, a large company executive, and now the President of a sports & entertainment franchise.
At each pivot in my career, I was following my passion for getting closer to customers, for improving the experience of a product or service, and for learning a new skill. These days I am in the business of making memories: I'm the most inspired by wide-eyed young kids attending their first concert or first hockey game.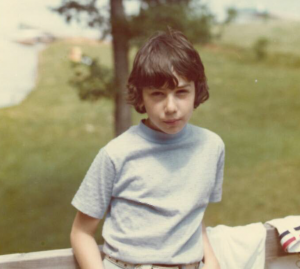 Q: Looking back on your time at Carlisle School, what were the most meaningful experiences that helped shape you as an adult?
Carlisle taught me the power of believing in yourself – "If you don't think you can do something, you won't; if you think you can do something, you might." For example, I'm an average athlete, but I lettered in three sports. I don't have a good singing voice, but I was in two musicals. I used to be shy and scared of public speaking but ran for class office – now I've given keynotes in front of 10,000 people.
I'm probably most grateful for being "forced" to learn so many vocabulary words. Openly, it didn't seem very useful at the time, but it spurred my passion for writing and helped me communicate as I traveled around the world.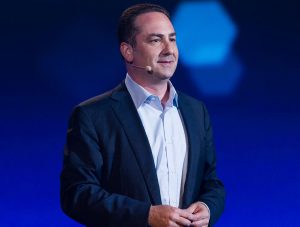 Q: What college advice would you like to share with the class of 2020?
You're graduating during an unprecedented time. It's not clear whether you'll start your freshman year on campus or via distance learning. Regardless, don't be too quick to specialize in your major, as you're less likely to be exposed to other viewpoints. Without alternative perspectives, you'll not only reinforce your own worldview, but you'll also limit exploring your other abilities. While being deeply specialized is useful, life and business usually require multiple skills.
Make sure you spend time learning how to communicate professionally. Being able to speak and write clearly are some of the most important life skills. Short-form communication through messaging is common – even in business – but getting your point across to other people is becoming a lost art. People who communicate well often get the best assignments and the most promotions.
Once you are on campus, wear flip-flops in the dorm bathroom. No exceptions. Trust me.
Q: As a professional, what accomplishments make you the proudest?

Some kids wanted to be a fireman, a policewoman, or a professional athlete. I joked that I would one day run a sports franchise. And then promptly majored in computer science.
If you had asked my friends and family about that possibility – even a few years ago – they likely would have laughed aloud. No one was more surprised than I when it came true in late 2017. As it turns out, my career somehow perfectly prepared me for this new challenge.
The COVID pandemic has shut down sports & entertainment such that no revenue is coming in. Despite this, we haven't laid off any employees, we paid part-time workers for shifts missed for cancelled games, and we've donated hundreds of thousands of meals and $300K+ to those in the community who were hardest hit. That makes me proud.
---
Editor's Note: I had the privilege of connecting with Jonathan Becher this summer during one of our Virtual Alumni Reunions on Zoom. He is a great speaker, an engaging story-teller, and I loved hearing about his memories of Carlisle School. You can see his talent while reading the blog Manage by Walking Around. Be sure to subscribe to it for email updates!
Your story could be next! If you would like to be featured in an upcoming Alumni Highlight, please visit our alumni page to sign up. You can also nominate a classmate to be featured as an Alumni Highlight by contacting Development@CarlisleSchool.org. 
#OnceAChiefAlwaysAChief
#CarlisleFamily