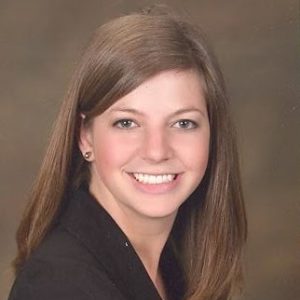 Our alumni highlight this month is a Q&A with Rachel Yates '05. After Carlisle, Rachel attended the University of Virginia, where she graduated in 2009 with degrees in History and American Studies. She said, "I have always loved reading, writing, and engaging with different theories, so law school seemed like a perfect fit." After taking a "gap year" to decide on her next step, Rachel graduated from the University of Richmond's law school in 2013.
Rachel was a law clerk for the Henrico Circuit Court after graduation and then worked as an assistant public defender for the City of Richmond for three years. She was ready for another challenge and began working at the Office of the Attorney General, where she worked first as a prosecutor in their Health Care Fraud and Elder Abuse division. She later transitioned to the Criminal Appeals Section, where she has been for the past three years. In her free time, Rachel enjoys chasing her toddler and dog, painting, and reading.
Q: What Carlisle experiences influenced you the most?
A: "Having small class sizes with teachers who knew us so well gave each of us the confidence to explore new ideas. Having college-style lectures in high school was such great preparation for the future."
Q: Who was your favorite teacher?
A: "7th and 8th-grade science with Mrs. Hardy. She was such a tough teacher because she expected us to rise to meet her challenges. She treated us like we were capable of much more than my previous teachers had in public school before I transferred to Carlisle. I learned so much from her about how to learn that I carry with me to this day."
Q: What is the most important thing you learned while at Carlisle?
A: "I learned how important it is to push yourself to succeed. Carlisle had high standards for each of us and taught us how to learn. We were taught how to listen to lectures and absorb new material."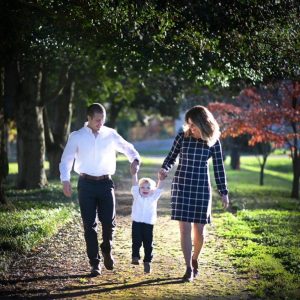 Q: What advice do you have for current students who want to make the most out of their experience at Carlisle?
A: "Try different things out of your comfort zone, follow your passions, and do your best. What you learn at Carlisle will benefit you down the road. I feel very privileged to have had the education I did, and make sure you appreciate how lucky we all are to have had these opportunities."
Q: How did your education at Carlisle prepare you for what you are doing today?
A: "I learned how to think critically. I am a much better lawyer because my teachers always pushed and challenged us. We didn't learn just to read and regurgitate material–we were taught to engage with it and use it as a stepping stone for the next concept."
---
Your story could be next! If you would like to be featured in an upcoming story, please visit our Alumni Highlights page to sign up. You can also nominate a classmate to be featured as an Alumni Highlight by contacting Development@CarlisleSchool.org. 
#OnceAChiefAlwaysAChief #CarlisleFamily