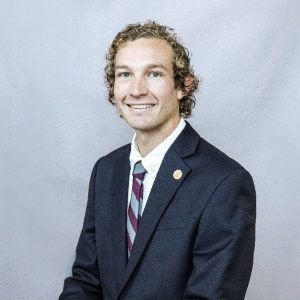 Our alumni highlight this month is a Q&A with Coleman Bradner Meadows '18. Coleman is a current undergraduate student at Hampden-Sydney College, expecting to graduate in the spring semester of 2022. With a major in Psychology and a minor in Leadership in the Public Interest, he anticipates attending graduate school after his time at Hampden-Sydney to obtain a degree in Clinical Psychology. Coleman shared, "It is because of my passion for impacting children, dedication to service, and leadership experience that a career in this field interests me most."
Q: What is your favorite Carlisle Memory?
A: "Homecoming week allowed for a particular camaraderie between the Lower, Middle, and Upper schools that public institutions cannot offer. The small classroom environment that Carlisle provides is something that I place a high value on because it empowers students to express their opinions, promotes more positive relationships with peers, and grants more one-on-one interactions with teachers."
Q: Who was your favorite teacher from Carlisle? 
A: "Mr. Morrison because his approach to teaching students has been consistent with the professors that I have had at Hampden-Sydney. For example, Mr. Morrison promoted a more engaging, conversational learning environment that influences students to think critically about important topics, such as cultural identities and research."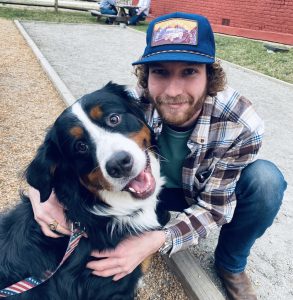 Q: What advice do you have for current students who want to make the most out of their experience at Carlisle?
A: "Become involved in meaningful extracurricular activities because that is what will set you apart from other applicants for College. For example, having leadership experience at such an early age granted me the ability to draw from prior knowledge in interviews for scholarships and the confidence to pursue further opportunities at Hampden-Sydney. Specifically, because of my involvement with the Mentoring Program and Honor Council at Carlisle, I was more prepared to transition into the Mentoring Club and Student Court at Hampden-Sydney. Now, I currently serve as the President of the Mentoring Club and Chairman of the Student Court, both being instrumental to the person that I have become today."
Q: What accomplishments are you most proud of?
A: "It is because I am a first-generation College student that I was apprehensive regarding my abilities to succeed at Hampden-Sydney, but I quickly realized that my experiences at Carlisle prepared me for the rigorous academic coursework and extracurricular involvement that is required of a College student. I am most proud of the development as a leader and person I have experienced throughout my time on the Hill. For example, I am proud of the man I have become, emphasizing the importance of integrity. The true mark of one's character is not defined by the clothes you wear or the vehicle you drive; rather, it is exhibited by the actions one commits when no one else is watching. Moreover, I want to acknowledge that the stringent Honor Code at Carlisle serves as the foundation for which these values were instilled in me."
---
About Carlisle's Honor System 
The goal of Carlisle School is to prepare our students for success in life.  The faculty and administration recognize that today's students will be the leaders in our businesses and communities of tomorrow.  It is our firm belief that Carlisle School should help to develop in our students a commitment to ethical conduct in all areas of their lives.  To enhance that goal, a comprehensive honor system has been established, emphasizing the responsibilities of students.  The honor system is administered by students and is designed to provide assistance, direction, and corrective action.
---
Your story could be next! If you would like to be featured in an upcoming story, please visit our Alumni Highlights page to sign up. You can also nominate a classmate to be featured as an Alumni Highlight by contacting Development@CarlisleSchool.org. #OnceAChiefAlwaysAChief #CarlisleFamily