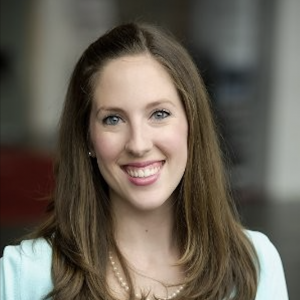 Our alumni highlight this month is a Q&A with Ainsley Johnston '05. Ainsley is a second-generation Carlisle alum, and she is also a Legacy graduate who attended Carlisle all the way from preschool to graduation. 
Ainsley graduated from Wake Forest University with degrees in Communications and Theatre. ​After college, she worked in Sales and Marketing for the American Dance Festival, the Durham Performing Arts Center, and Triad Stage.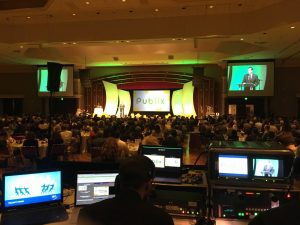 She currently lives in Greensboro, North Carolina, where she is the Event Manager for the Greensboro Chamber of Commerce. In her role there, she handles everything from small networking events to 1,000 person business lunches.
This year Ainsley has taken on a leadership role at Carlisle by serving as co-chair of the Alumni Engagement Committee. She also has some exciting news to share as she has recently become engaged to a fellow Carlisle Alum, Sam Heffinger '08.
Q: What Carlisle experiences influenced you the most?
The feeling of family and community– whether it was Homecoming Pep Rally, Jeff Adkins basketball camp with the varsity players, or walking from your sports practice to cheer on your friend in their game and then both walking to play practice.
The constant push for excellence and to step outside your comfort zone- Teachers empowering you to believe in yourself, stand up for yourself, and marshal a persuasive argument.
Finding my forever friends– some as early as preschool.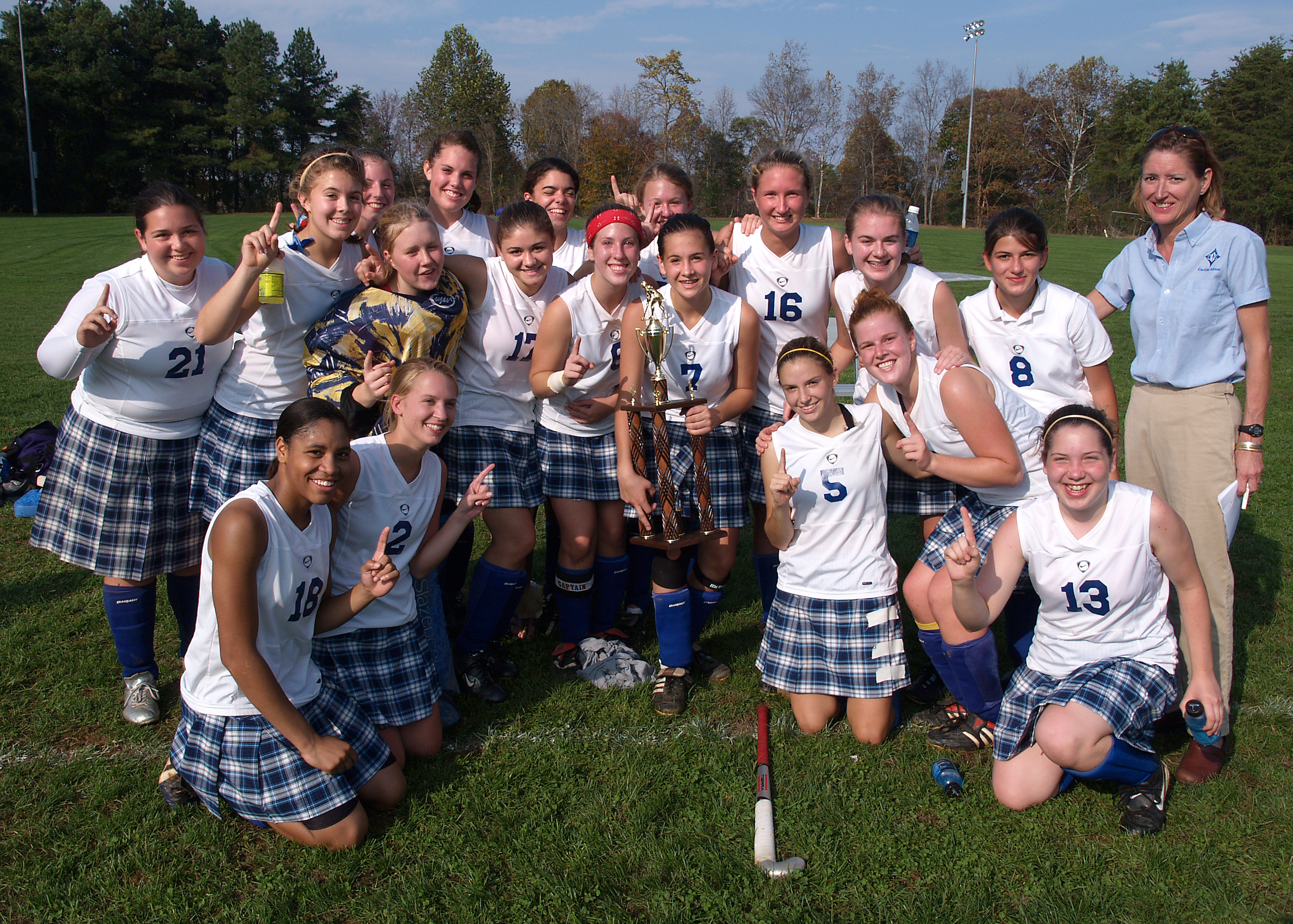 Q: What is your favorite Carlisle memory?
I have 4 distinct ones. 
following the varsity basketball team all over VA for the state tournament when I was little
winning the state field hockey championship my senior year with my very best friends
sneaking on campus to decorate the upper school in gold for our senior homecoming
spending all night and the entire next school day re-working West Side Story when a main character fell ill the day before opening night and couldn't participate. "Theatre kids" and "jocks" alike rallied together and did whatever they needed to be ready, and teachers let us out of classes to rehearse because they knew how hard we had worked and how much it meant to us.
Q: What is the most important thing you learned while at Carlisle?
A: ​Read twice, write (or speak) once. Thanks, Mrs. Hardy!
Q: What advice do you have for current students who want to make the most out of their experience at Carlisle?
A: Engage. Join a team, even if you're not good. Try out for a play, even if you'll be in the chorus. Ask your teachers for help and advice. Writing papers might not be fun, but you'll be light years ahead of many people you meet in college.
Q: How did your education at Carlisle prepare you for what you are doing today?
A: I work hard. I know I can handle the pressure. I can speak in front of a crowd. I can multi-task. I can give a persuasive appeal for sponsorship or write a clear and professional pre-event communication. I can actively engage my superiors as mentors.
Q: What advice would you give current students or recent graduates interested in pursuing a career in your professional field?
A: Theatre degrees are not silly. Putting on an event is like putting on a play. Speaking in front of a board room is a lot easier if you know how to memorize your lines, enunciate and not fidget. "Politics" is everything. Be kind, personable, accessible, and clear- and thank people personally and often.
---
Your story could be next! If you would like to be featured in an upcoming story, please visit our Alumni Highlights page to sign up. You can also nominate a classmate to be featured as an Alumni Highlight by contacting Development@CarlisleSchool.org. #OnceAChiefAlwaysAChief #CarlisleFamily