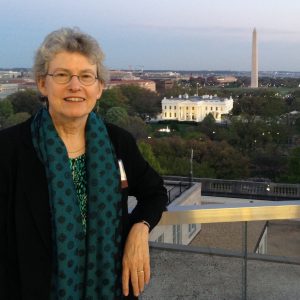 Carlisle School is pleased to announce that Mrs. Joy M. Oakes, a class of 1974 alumna, will serve as the keynote speaker at the school's 47th commencement ceremony. The ceremony, which was initially scheduled for May 22nd, has been postponed due to COVID-19. It will be rescheduled when it is deemed safe to do so. 
7/6 UPDATE:  The private ceremony will take place on July 17th in two sessions to limit the number of guests on campus at one time. Social distancing will be practiced and all guests will be required to wear a face mask. For those who cannot attend, each session may be viewed live on YouTube, and a recorded version of the full ceremony will be available on the website by the following day.
Since 2001, Joy M. Oakes has been a leader with the National Parks Conservation Association (NPCA) based in Washington, D.C. The nonpartisan NPCA is a national nonprofit organization whose more than 1.3 million members and supporters work to preserve and enhance America's national park system. Oakes serves as Senior Director in the Mid-Atlantic region, overseeing NPCA's activities in five states and the District of Columbia.
Because clean water is essential to the health of the more than 50 national parks in the Chesapeake watershed, Oakes helped found the Choose Clean Water Coalition in 2009, now with  200+ organizations working together for clean water. She was a leader in establishing the "Scenic Wild Delaware River," a partnership with community leaders along the middle and upper Delaware River in New York, Pennsylvania, and New Jersey to preserve and promote the nature, history, and culture of this region anchored by national parks.
Soon after joining NPCA, she helped establish and, for a time, led NPCA's clean air for parks and people campaign. Oakes was a leader in the Healthy Air Campaign in Maryland, which in 2006 secured the nation's strongest state legislation to reduce air pollution, including carbon dioxide from power plants.
At Valley Forge, Harpers Ferry, Manassas, New River Gorge, Wilderness battlefield, and elsewhere, Oakes has led numerous successful campaigns to preserve nationally significant lands in and adjacent to national parks and to contest inappropriate developments near and inside of national park boundaries. She was a leader in the campaign to establish Fort Monroe National Monument in Hampton, Virginia. She has led the publication of "Making Connections" reports at Shenandoah, Colonial, Fredericksburg & Spotsylvania, Delaware Water Gap, and Upper Delaware which engage community leaders in articulating the economic benefits and quality-of-life values supported by the national park that anchors that region.
Prior to joining NPCA, Joy worked for the Sierra Club for 16 years, first in California and then in the Appalachian region. In the 1990s, she led a campaign to preserve a richly biodiverse forest in Maryland downstream of Washington, D.C. The campaign catalyzed the enactment of Maryland's landmark Smart Growth program and created the 2,200-acre Chapman Forest State Park and related natural area. In 1997 Oakes helped found the Coalition for Smarter Growth in Washington, D.C., which works for better communities with less traffic in the greater Washington region.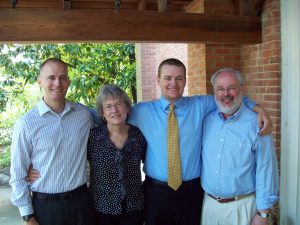 A native of Pittsylvania County, Virginia, Oakes has deep roots in rural culture with an ongoing interest in sustainable agriculture. She graduated from Carlisle School as its first valedictorian and graduated magna cum laude from Duke University with a degree in religion. She and her husband, Tom Cassidy, have two sons, Michael, an aviator with the U.S. Navy, and Sean, a Minor League Baseball umpire. A resident of Arlington, Virginia for more than two decades, Oakes enjoys being with her family, exploring and learning about history, culture and the natural world, gardening for native plants and animals, and volunteering at church. 
During the COVID-19 pandemic, she and her husband have been blessed by watching a family of red foxes grow and thrive in their suburban backyard. This spring, she has also supported Carlisle School by sharing her professional knowledge of environmental issues. Oakes met virtually with Carlisle senior Olivia Aaron to participate in an interview for Aaron's Senior Project. 
Carlisle School is currently enrolling for the 2020-2021 school year. Classes will be offered five days a week this fall and financial aid, and regional bus service are available. For more information on how to join the Carlisle family, visit CarlisleSchool.org/tour.