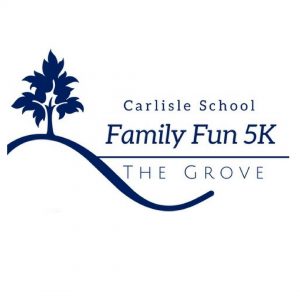 Carlisle School is honoring the namesake of its new cross country course, The Grove, with an inaugural Family Fun 5K on November 11th. The Grove is named after the late Irving Minter Groves, Jr., who allowed Carlisle to use his property adjacent to campus for a cross country course.
Winding through Groves' wooded property is a nearly 2-mile portion of Carlisle's standard 5K cross country course next to babbling brooks and shaded by trees. Over the summer, countless team members, family members and coaches wielded chainsaws, trimmers and rakes to complete the transformation of the land. Groves was a longtime supporter and friend of Carlisle, serving on its Board of Trustees and witnessing generations of his family attend and graduate the school.
George Lester funded most of the materials needed and Bob Norris served as the chief engineer on the project. Lester and Groves were both recipients of the Heck Ford Award for community service, the most prestigious award given by the Martinsville-Henry County Chamber of Commerce. In honor of these men who made The Grove a reality, the largest hill of the course has been named Heck Hill.
Carlisle's Cross Country Coach, Elizabeth Lester Walsh, said, "To many of our visitors, it is one "heck" of a hill. But as the coach, I enjoy sharing the story and how we value community service highly at Carlisle, and these men who devoted their lives to it."
Carlisle's Family Fun 5K begins at 10:00 a.m. on November 11th,, and packet pick-up begins at 8:00 a.m. Registration is $25 per person through October 27th. Registration includes a tshirt, which is guaranteed for registrants through October 27th and as long as supplies last. The registration fee will increase to $30 on October 28th, and to $35 the day of the race. Online registration can be found at CarlisleSchool.org/Give and will end on November 10th. You can register in-person on the day of the race.
Proceeds from the race will be used to improve signage on the course, including a sign to honor Groves' contribution of his land.