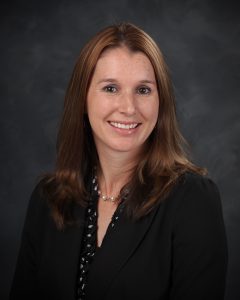 Jennifer Doss has been named the new Director of Development at Carlisle School. Doss replaces Mike Waddell,  who has been in the position for two years, as he leaves to open his own consulting business.
Doss has served as the Director of Tourism for the Martinsville-Henry County Economic Development Corporation for the past seven years, and prior to that role was the River and Trails Project Manager for the Dan River Basin Association.
"[Doss] has spent years establishing herself in this community and is widely known not only for her professionalism and efficiency, but also for her passionate advocacy," said Thomas P. Hudgins, Jr., Head of School at Carlisle.
Doss and her husband Darren have a son in the second grade at Carlisle, giving Doss first-hand knowledge of the school.
"I'm thrilled to join the Development Office because I have been very impressed with the quality of educational experiences and leadership opportunities offered to students at Carlisle School," said Doss. "I look forward to helping Carlisle's faculty, staff and dedicated volunteers generate the funds needed to develop students into leaders and innovators. Making an investment in the education of our area youth will have a lasting impact on the future of our community."
Doss' first day will be December 12th, and she will work with Waddell through the end of the year to ensure a smooth transition.